Adapting & Thriving in a Profession in Flux
---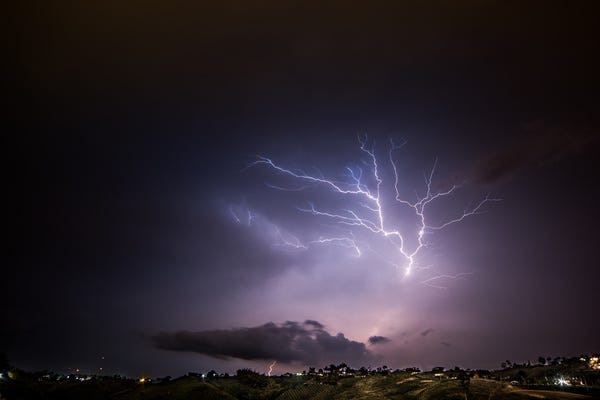 Adapting & Thriving in a Profession in Flux
The 21 century has been a lightning storm of disasters, economic crises, political upsets, acts of terrorism and wars followed by the Coronavirus pandemic. These events have led to many of the changes we have seen in the job market, the talent base, organizational needs and recruiter skills.
The skills of planning, goal orientation, and consistency that were taught and practiced widely in the 20th century are no longer success factors. Workforce planning seems oxymoronic and a 3-year plan is looked at with both skepticism and humor.
Trying to predict who we should hire in two months or this winter is most often a futile act. The recruiters you hired in last year's frenzied market aren't needed now and may never be needed again. No one wants those programmers that were in high demand just months ago. The shift of businesses away from growth and global expansion and the rising popularity of robots and automation has changed many organizations' plans. Even knowing what will happen if and when the pandemic is controlled is uncertain.
So how can we deal with this constant change and the need for fast and flexible action?
The best approach may be twofold: (1) develop an accepting attitude about change and a belief that change will lead to winning and (2) design systems and approaches to deal better with change. And, building skills that improve your ability to adapt is important to both personal mental health and to organizational success.
Accept change/Gather Information
Today everything from hiring managers' needs to recruiting technology is a river of change. Wherever you step in today, it will be different tomorrow. Old rules are suspect, old thinking about competencies and job requirements need to be rethought. Part of a recruiter's responsibility is to educate managers and candidates and encourage flexible approaches.
Gather and analyze data so that both you and hiring managers can make better decisions about who to hire, what skills are crucial to success and what indicates a quality hire. Try to encourage managers to hire people with broader and more varied skills rather than the specialists they may prefer.
Develop agility
Invent processes that are flexible. Never settle on a plan and believe it is the best one. Keep modifying, tweaking and adapting your process to the times.
Source not-needed-now talent so that when needs arise suddenly you can meet the demand with part-time, contract or sometime workers, if you cannot find permanent ones. Develop ways to capture the skills and abilities of those internal to your organization so you can encourage them to apply for new internal roles or use their network to find what you are looking for. Build networks and use them to create a workforce with multiple levels and a variety of skills that can be used when needed.
Insist that plans, procedures and your own schedule are as flexible as possible. Use virtual tools blended with office-based and face-to-face tools and options. Blend, flex and act quickly.
Remove barriers or policy. Reduce signatures and permissions. Put the candidate in control as much as possible and get out of the way. Act as a guide and coach, not a clerk.
Build systems that respond rapidly.
Instead of encouraging your firm to hire lots of regular employees, take a look at the current workforce and make some quantitative decisions on which roles add the most value.
Leverage all the automated and Internet-based tools available
Encourage departments and people to self-manage and organize. Provide resources to support a variety of directions and options.
Hedge your bets and experiment.
Take time to develop a variety of scenarios for possible future talent needs. Take action until it stops working and then have several other approaches to try.
If this pandemic has taught us anything it is that nothing is stable or predictable, so neither should you be. Learn to thrive on change because it is the way of this century.
Special Thanks
Special thanks to everyone who mentioned our newsletter or recommended others to sign up. It is much appreciated. Welcome and thanks as well to all our new subscribers.
Special thanks to: Bas van de Haterd, Patrice Boonstoppel, Wim Davidse. Andre Guise, Hans van Twist, Mark Smallenbroek, Yolanda Nolden, Jaco Verboom, Yvonne Orlowski, Michael Klemm, Edward Amusan, Lauren Sharp, Ruygt Brillenburg Wurth-Ruygt, Masha Vanderheijden, Maria Phounsavath, and the folks at @Totalent.eu,
Can You Help?
You can help us by sharing this link http://newsletters.futureoftalent.org/ on LinkedIn or Facebook and recommend it to your network, This will help support and grow our community.
Related & Interesting Links
Agility: it's more than just another term to add to your list of favorite (or most hated) business buzzwords. It's also different than specific methodologies like agile project management or agile…
Many people spend a great deal of effort trying to avoid change, but it will inevitably catch up to you. Learn about healthy ways to cope with change.
How to master the process that's transforming management
The Verge interviews journalist David Epstein about his new book, Range: Why Generalists Triumph in a Specialized World (Penguin Random House).
About This Newsletter
Hand curated articles, videos, podcasts, and other media on the future of work, talent, recruitment, and learning. If you find this useful, please share on Twitter. You can always reach me at kwheeler@futureoftalent.org.
Follow me on Twitter @kwheeler. If you like this, you might like to read my other articles and visit www.futureoftalent.org for more ideas and white papers.
Contact me at kwheeler@futureoftalent.org if you'd like to inquire about having me speak at an event or to your team.
If you don't want these updates anymore, please unsubscribe here.