Future of Talent Institute Weekly - Issue #25
---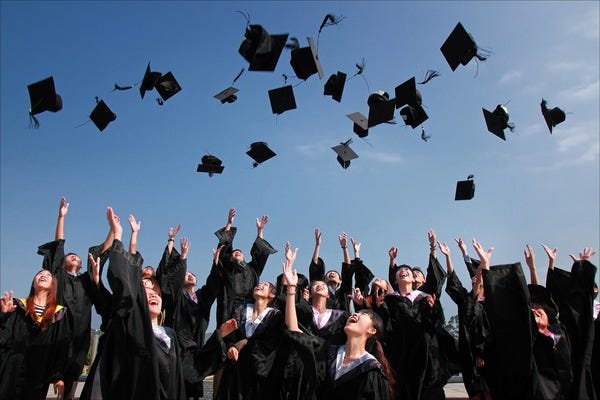 Modern College Recruiting
Is your college recruiting strategy about as exciting as a Ford Model T?
Most organizations have not made much progress in changing their recruitment model to fit better in this new century. I still see endless trips to schools somehow marked as key or most important, often for dubious reasons. I see organizations that with the best effort perhaps reach 2-5% of the potential hires they could reach if they used more modern methods.
The key school designation made sense before the Internet or email or social media. It is time consuming and expensive to reach more than a handful of schools and students. Confining the reach to a handful of selected schools is economical and efficient. But the downside is that it reduces diversity and limits the possibility of hiring the student that, often because of social status, economics or geography, was not able to attend one of the key schools.
Key schools are often chosen because key employees are alumni and enjoy a trip back to recruit or because some important employees think these schools have the best curriculum in a needed area. They may be located nearby or have a national reputation. Rarely are the reasons objective and there no non-key school hires to compare with the key school hires.
The benefit of the Internet is that reach is universal and there are no constraints of time or money on seeking students in all schools. With a carefully planned strategy to market to students everywhere and an automated, engaging screening process, an organization can be more certain of finding the most capable people.
But, this means having a data-based profile of what makes a good college hire and not the usual subjective profile most organization use today. Google offers an excellent case study on how they realized their method of having candidates solve vague problems and brain teasers as well as selecting hires with perfect or better GPAs from elite schools was not working to their advantage.
8 Tips on How to Build a Better Program
Develop a data-based profile of the ideal new college hire, preferably by discipline or major field of study.

Use social media, direct email, and a well-designed career site to attract and engage students. When a career site is augmented with a chatbot using data from your profile as a screen, for example, result scan improve significantly.

Invest in an automated assessment process that screens out the obvious misfits.

Start building relationships with students early. You can build virtual relationships by creating an online forum and offering career advice, tips on getting hired, interviewing tips, advice on courses to take or a host of other topics.

Use Instagram, Pinterest, Whatsapp and other social media tools that are commonly used by college students. Create a presence and nurture it with frequent updates and tips.

Make an effort to eliminate focus on key schools which are most likely heavily biased toward wealthy, white students at elite schools. Poorer, less advantaged, and minority students are vastly underrepresented in the usual college recruiting efforts.

Forego the beloved trip to key schools and use the money and time to expand your search to small schools, remote schools and places where the competition is less. You will find great students everywhere.

Work with hiring managers to influence their thinking and help them expand their willingness to embrace different thinking and diverse people. You have the power to influence by who you bring to them

Start a mentorship program and use hiring managers to mentor a handful of students that may become good hires.
————————————-
In today's higher ed landscape, recruiters must be creative & strategic to attract new students. Here's how to create a successful college recruiting strategy.
The company's HR boss for Ireland talks about how the firm recruits its staff.
Build better college recruiting strategies. Find tips for increasing performance of your university and campus recruitment to build a better talent pipeline.
About This Newsletter
Hand curated articles, videos, podcasts, and other media on the future of work, talent, recruitment, and learning. If you find this useful, please share on Twitter. You can always reach me at kwheeler@futureoftalent.org. I'd enjoy your comments - positive or negative. Send me an email and let me know what you think.