Future of Talent Institute Weekly - Issue #27
---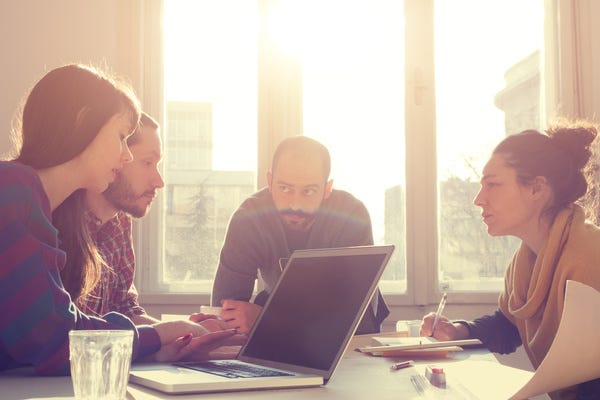 Collaborative or Team-Based Recruitment
Recruiters have usually worked alone, searching for candidates, building relationships one-by-one and conducting their own interviews. They have dealt with a single hiring manager and the decision on who to hire has largely been in the hands of only two or three people. Interviews are one-on-one and typically only a few people are involved.
Collaborative recruiting turn this on its head. rather that do things alone, entire teams get involved in the process from finding potential hires to interviewing,
In a collaborative recruitment model hiring managers and other recruiters would be part of the process. Hiring managers and other employees work together to define requirements, vet potential candidates, and be an integral part of the interview and decision process. Recruiters share responsibility - dividing work according to skills and interests.
In a collaborative recruiting process candidates get exposure to more employees and gain different perspectives on the organization. They also get to experience the culture of the company.
This process can decrease bias by involving many different people with different viewpoints. And perhaps the biggest benefit is that it helps bring employees together and lets them have a say in who gets hired.
—————————————–
Collaborative hiring is on the rise, make sure you can get your team on board with hiring. Use these 10 benefits of team based hiring to convince your team.
Although it may seem more complicated at first, a collaborative model of hiring can improve your whole recruitment process and have a positive effect on your company culture and overall business…
Read our guide to why collaborative hiring is key to a better communication between HR managers and engineering managers in tech recruiting.
Too many entrepreneurs go into the hiring process with tunnel vision. When you consider adding more voices to your hiring process, you'll discover a more engaging, culture-building process and more confidence in the end result.
About This Newsletter
Hand curated articles, videos, podcasts, and other media on the future of work, talent, recruitment, and learning. If you find this useful, please share on Twitter. You can always reach me at kwheeler@futureoftalent.org. I'd enjoy your comments - positive or negative. Send me an email and let me know what you think.