Internal Mobility & Career Development
---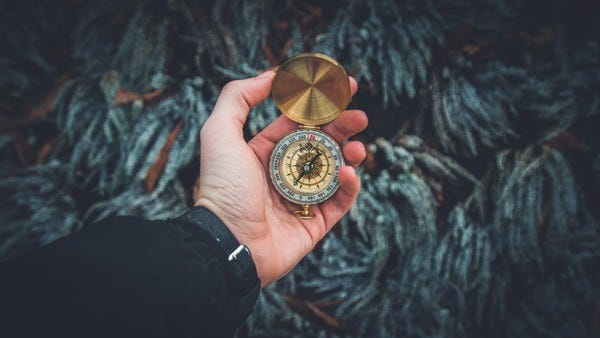 Photo by Valentin Antonucci from Pexels
Internal Mobility & Career Development
One way to ease the talent shortage is to develop the employees you already have. For most of the 20th century employee development was a standard internal function designed to make sure the organization had the people it needed with relevant and critical knowledge and experience.
In the mid-1980s in an effort to save costs many development activities were eliminated or curtailed. And that curtailment is partially responsible for the current shortage of skilled people.
A renewed effort to rebuild these capabilities is underway. New applications ands tools allow for more realtime and self-guided development. Resources abound to help people learn the skills they need. But organizations need to create guidance, predict and share future talent needs, allow access to relevant courses and content, and encourage employees to develop new skills,
But there are many issues. Some are attitudinal, some are policy-driven, and some economic.
Manager attitude: Many younger managers never knew an organization with internal training or career mobility. They have embraced the Gen Y attitude that staying in a firm for a short time is preferred and that it is better to buy skills than develop them. Development is perceived as a burden that takes time. Many managers are so focused on outputs that they do not want to coach and develop people and often lack the skills to do it.
Cost: Developing people can be costly and, after time spent in development, people often leave. This is perceived as a waste and disappoints managers who then prefer to hire from outside. Yet, recruitment may be more expensive tha n development, but it appears to be less costly. Some reports suggest as many as 50% of new hires are not productive and leave in a short time.
HR Policy: And many HR organizations have policies that restrict when and how people can move within and managers do not want to let good workers move to new roles and lose their skills. Employees see that it easier to get another job at a different organization than go through the administrative and political process of moving internally.
To implement an effective career development and internal mobility program requires a change management effort to change policies and beliefs. But the long term benefit is significant. People who are developed and move internally are often more productive, understand how to get things done, have internal relationships that take time to build.
According to a LinkedIn survey and report, the number one reason for leaving an organization was a lack of opportunity. This is the result of inadequate or restrictive HR policy, manager bias and lack of career development.
The articles below provide a nice overview of the benefits of internal mobility.
———————————————-
Few large companies have cultures of internal mobility that can help meet skill shortages, prepare the next generation of leaders, and fuel a virtuous talent cycle.
Business Insider - Tech companies are notorious for letting employees easily switch teams. It helps with talent retention and benefits people's careers in the long run.. Read more at businessinsider.sg
Taking a user-first approach requires creating solutions that benefit the most important element of an internal mobility strategy: people.
Upcoming Future of Talent Retreat
Would you like to engage with a small group of peers to discuss issues such as how to be human in a digital age, the future of chatbots and their potential impact on recruitment, how we are shifting to an entirely new and more innovative workforce, or which recruiting apps and tools really deliver value and are practical to implement.
If so, you might want to attend our annual Retreat. It is limited to 25 talent leaders where we engage, along with experts, in discussing a variety of issues and trends that will impact recruitment, learning, and HR.
If you are interested in learning more or attending, send me an email at kwheeler@futureoftalent.org. or go to our website at www.futureoftalent.org Our upcoming event is being held on November 10-12 near San Francisco.
About This Newsletter
Hand curated articles, videos, podcasts, and other media on the future of work, talent, recruitment, and learning. If you find this useful, please share on Twitter. You can always reach me at kwheeler@futureoftalent.org.
Like This Newsletter?
If you enjoyed this newsletter, please share it with your friends. The bigger our family the better the we get.
Send them this link: http://newsletters.futureoftalent.org/