Future of Talent Retreat
---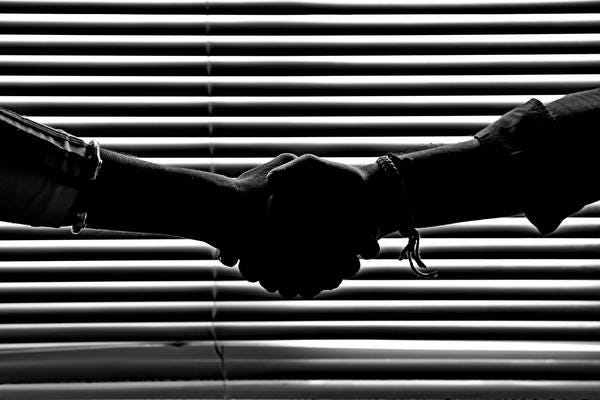 Future of Talent Retreat
Would you like to engage with a small group of peers to discuss issues such as how to be human in a digital age, the future of chatbots and their potential impact on recruitment, how we are shifting to an entirely new and more innovative workforce, or which recruiting apps and tools really deliver value and are practical to implement.
If so, you might want to attend our annual Retreat. It is limited to 25 talent leaders where we engage, along with experts, in discussing a variety of issues and trends that will impact recruitment, learning, and HR.
If you are interested in learning more or attending, send me an email at kwheeler@futureoftalent.org. or go to our website at www.futureoftalent.org Our upcoming event is being held on November 10-12 near San Francisco.
Building Trust as a Recruiting Strategy
Building relationships is what recruiting is all about. And to build a successful relationship the first requirement is for the candidate to trust you and the organization.
But trust has to be earned. Even though there may be an implicit level of trust even at the beginning of a relationship, it takes more to cement trust. The candidate has to believe that you are telling the truth and have a legitimate interest in them. If they discover that they have been lied to or that your interest is purely self-serving, trust will disappear. Building lasting trust takes time, interaction, and the accumulation of a series of actions that demonstrate care and interest.
Some advice on building trust.
The first step is to have an open attitude toward anyone. Show interest, ask questions, and be curious about them.

Always be truthful, candid and open.

Listen to understand and for the hidden messages.

Read between the lines and get a sense for their attitude, concerns, and likes. Find out them as people, not just candidates.

Follow through on any promise.

Provide feedback promptly on their status.
The articles below add to what I have written and offer m ore tips on how to build trust and relationships.
————————————————
Trust is one of the most valuable currencies among humans. Without it you can't build better relationships with anyone. Trust is a bilateral relationship. Trust is why people get married. Trust is…
Trust is a crucial building block of a solid relationship, and yet it doesn't come automatically. It grows with time and effort. Here's how to cultivate it.
As Billy Joel once sang, when it comes to making relationships work out, it's a matter of trust. Recruiting is no different. Trust us on this one.
About This Newsletter
Hand curated articles, videos, podcasts, and other media on the future of work, talent, recruitment, and learning. If you find this useful, please share on Twitter. You can always reach me at kwheeler@futureoftalent.org.
Enjoy This Newsletter
If you enjoyed this newsletter, please share it with your friends. The bigger our family the better the we get.
Send them this link: http://newsletters.futureoftalent.org/
If you don't want these updates anymore, please unsubscribe
here
Powered by Revue
46330 Sentinel Drive, Fremont, CA 94539 USA