A Day in A Recruiter's Life & What Needs to Change
---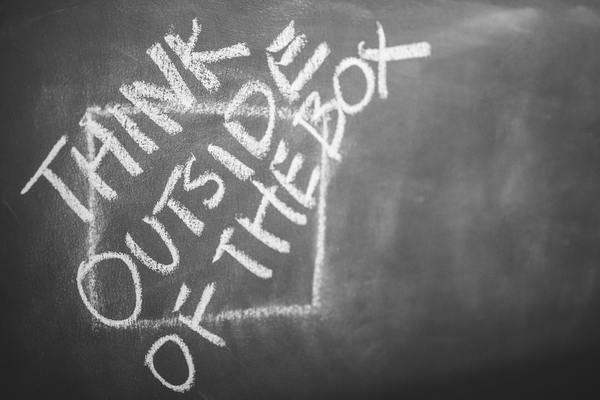 A Day in A Recruiter's Life & What Needs to Change
It's 7:30 a.m. and John rolls into the parking lot at CS4 Corporation, slurping a huge latte and wearily heading in to the office to start reviewing resumes. Most mornings he is greeted with at least 50 new ones. John tries to finish reviewing these resumes by 8:30 or 9:00 so that he can either get to a meeting with a hiring manager or start making calls to the promising applicants for a brief phone screen.
In a good morning he can get in two or three phone screens and perhaps a short meeting with a manager to go over open reqs or get new ones. Between meetings and phone calls, John tries desperately to keep up with correspondence, answer emails, and check his voicemail.
Most of the time he is juggling 25 to 30 open positions, with at least 12 of them in the "critical" category. His average time to fill a position is running at about 60 days, and his managers are satisfied with t.
By lunchtime (a meal that he often skips or takes care of with a quick sandwich at this desk) John is already tired. But he tries to reserve afternoons for face-to-face interviews or more in-depth telephone screens. He often has to find time to squeeze in a project meeting on selecting a new applicant tracking system or something his boss nominated him to be part of.
Of course, he also has the usual weekly staff meetings and the occasional all-hands communication meeting his CEO loves. He may stay at work until 7:00 pm or later depending on where candidates are located, finishing up calls and getting his desk under control for the next day.
By spending time with John over the course of a month, I was able to put together a picture of his typical day. The chart below shows how his time was spent broken down by his major activities:
Administrative (voice mail, email, resume review, data entry) 30%
Telephone screens, interviews with candidates 25%
Talking to hiring managers, reviewing reqs 15%
Meetings (HR, general communication, task forces) 10%
Sourcing new candidates 15%
Personal business, professional development 5%
Strategic planning 0%
Workforce planning 0%
Candidate relationship management (CRM) 0%
Marekting & Branding 0%
At least half his time is spent in activities that add little value but consume a lot of time. Below is a picture of what a recruiter might strive for.
The New Recruiter
The Atlantic magazine (see link below) recently highlighted the new U.S. Navy ship the USS Gabrielle Giffords that has about 70 sailors compared to several hundred on a destroyer. These 70 have what are being called hybrid skills and are expected to be able to do more with less and to do many different jobs while adapting to and learning from changing conditions. This is just the beginning of a wave of new employment models made possible because of technology.
Perhaps recruiters should learn from this and accept that there is less and less need for a dedicated sourcer, interviewer, closer, or branding and engagement specialist. Any recruiter should be able to do all of these things, augmented with technology.
Here is my breakdown of what a recruiter's day maybe should look like.
Administrative (voice mail, email, resume review, data entry) 15%
-Use automated tools such as chatbots to reduce the need to review all resumes and do admin.
Telephone screens, interviews with candidates 0%
-Automated tools and assessments such as games can virtually eliminate the need for this. Leave more interviewing with the hiring manager.
Talking to hiring managers, reviewing reqs 30%
-Hiring managers need to understand the organization's talent strategy and be more aware of the talent market. The recruiter needs to develop a good relationship with the manager and be an influencer.
Meetings (HR, general communication, task forces) 5%
-Reduce to the barest minimum.
Sourcing new candidates 5%
-Less critical with new sourcing tools and solid marketing & branding, social media and other tools including referrals and internal placements.
Personal business, professional development 3%
Important to make time to continuously learn or read
Strategic planning 2%
-Critical to long term success but can be done once or twice a year.
Candidate relationship management (CRM) & face-face meetings with candidates 30%
-The heart of good recruiting. Every recruiter should make as much time as possible available to meet with candidates or potential candidates.
Marketing & Branding 10%
-Important to take advantage of every opportunity to promote your organization, find new partners, and build alliances.
The Future
Candidates are seeking something more than just an interview and a job. They are asking for some very basic things from both the recruiter and the organization - take time to be real and have a conversation with me.
PWC recently published the results of a survey (see link below) on the future of recruiting. Perhaps the most interesting result was that 49% of those surveyed said they would turn down a job because of a bad recruiting experience.
Bad recruiting experiences are created by recruiters so consumed with the administrative and process aspects of the job that they don't have time to spend with candidates.
———————————————
An interesting PWC survey. To attract talent, give every candidate a great recruiting experience.
Talent acquisition today requires an agile recruiting approach that can anticipate and meet the changing needs of the business.
Innovative procedures should be implemented in a company's recruitment processes to attract talent with the necessary technical, behavioral and critical-thinking skills.
These days, it seems, just about all organizations are asking their employees to do more with less. Is that actually a good idea?
About This Newsletter
Hand curated articles, videos, podcasts, and other media on the future of work, talent, recruitment, and learning. If you find this useful, please share on Twitter. You can always reach me at kwheeler@futureoftalent.org.
If you enjoyed this newsletter, please share it with your friends. The bigger our family, the better the we get.
To subscribe, send them this link: http://newsletters.futureoftalent.org/
If you don't want these updates anymore, please unsubscribe here