Preventing Employee Turnover
---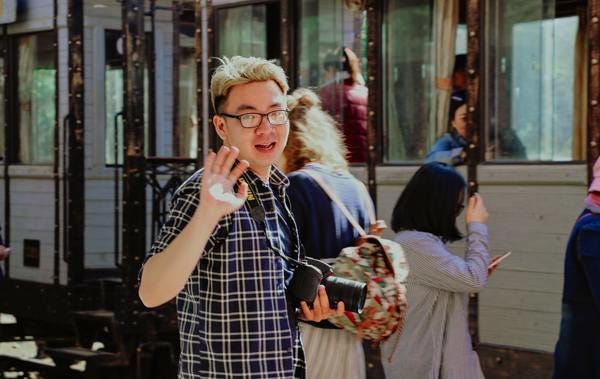 Preventing Employee Turnover
In a talent constrained market such as we have experienced for the past decade, turnover is big issue.
The downsides are many: loss of skills and experience, lost productivity during replacement, cost of replacement, and stress on other employees are jut a few.
Employees are investors in a company. They choose to invest their skills, time, and future in a company and expect a return consisting of fair treatment, the opportunity to learn and grow, a manager who coaches and guides, and teammates who are welcoming. Money alone is rarely a major cause of turnover. Rather it is a wide array of dis-satisfiers of which I provide a partial list below with some brief ideas on how to fix them..
#1. Issues with manager
Employees frequently cite disagreements or lack of alignment with their manager or personality incompatibility, lack of empathy, or denial of promotions as reasons for leaving.
The fix: Ensure managers with high turnover are replaced, train managers to be coaches, more carefully match managers and new hires, make sure managers are aware of generational differences and expectations.
#2. Perceived biased performance appraisal
Many feel that their performance appraisal was unfair or biased. They may not have been given evidence of poor performance or they believe the perception of their performance does not match the facts.
The Fix: Move away from semi -annual or annual performance reviews and put in place a feedback system that is continuous. Decouple performance reviews from compensation and use KPIs instead.
#3. Lack of opportunity for advancement
The lack of development and advancement opportunities, especially amongst Generation Y and Z, are significant factors in their decision to leave.
The Fix: Redo HR polices to allow more frequent internal moves. Provide learning and development resources and encourage employees to gain new skills with bonuses and other incentives. Develop a robust internal mobility process and make it part of the culture.
#4 Favoritism
Employees may feel that some employees are treated better than they are. Some find out other employees have been given higher pay increases which they do not believe were merited. Lack of fairness is a major cause of turnover.
The Fix: This is again a manger driven activity and managers need to be very aware of how their behavior is perceived. Managers need coaching and feedback, themselves, on a frequent basis.
#5 Company strategy or financial performance
The Fix: When companies struggle or have unclear business strategies, some employees may decide to move on. Financial performance is a big issue when the job market is good and other opportunities are available.
Try to deliver a message of improvement and enlist employees to work toward an improved financial result. Make it a team activity and set small, but achievable, progress goals.
——————————————————
In service industries, where employees frequently quit, upskilling frontline managers and redesigning the hiring and onboarding processes can help ease the pain.
People are companies' most important assets. We've all known this for a long time, but 1) we pay it lip service more often than we try to do something about it, and 2) it's true more now than ever…
HOLIDAY SHUTDOWN
There will be no newsletter for the next 2 weeks as we celebrate Christmas and the New Year. See you early in the New Year with a 2020 kickoff edition.
About This Newsletter
Hand curated articles, videos, podcasts, and other media on the future of work, talent, recruitment, and learning. If you find this useful, please share on Twitter. You can always reach me at kwheeler@futureoftalent.org.
If you enjoyed this newsletter, please share it with your friends. The bigger our family, the better the we get.
To subscribe, send them this link: http://newsletters.futureoftalent.org/
If you don't want these updates anymore, please unsubscribe here