Getting Employee Buy-in
---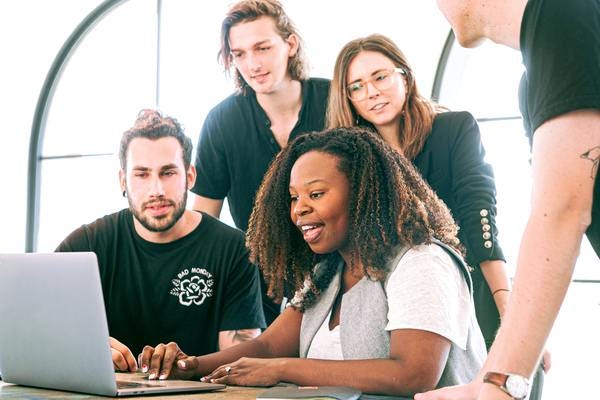 Getting Employee Buy-In
Organizations are trying hard to keep the employees they have and stop the continuous turnover cycle that has plagued them for the past decade.
But stopping high turnover is not as difficult as most assume. It's often philosophies and HR practices that matter to employees more than large salaries or a multitude of benefits and perks.
I was speaking recently with an engineer who was in the midst of deciding whether to accept an offer from a startup or stay with his well-respected large company. He was generally very happy with his employer and enjoyed the working environment and resources it provided. He knew that by going to a startup he would be leaving a great work environment and many intangible assets. But he was still torn because of four issues that could fairly easily be fixed.
As I listened to him, I filtered those four things.
None of them costs much and none of them are really very hard to do. But, to put them into place does require a change of mindset and a willingness to break (or at least stretch) the rules.
Here are the four things I think could be done to keep this person, and probably most others.
#1. Offer the opportunity to move within the company easily, with minimal bureaucracy, and without time constrictions.
His major reason for even listening to the startup recruiter's offer was his desire to for a new opportunity. He had been working in one area for 2 years and was getting bored. He did not see any place to move to within the company. The rules required him to notify his boss that he wanted a change, required him to fill out a form and then to go through an interview process internally. And, of course, if he didn't get the job his boss would know that he wasn't happy. Not a situation he wanted to be in. He had looked at other job opportunities within the organization via the company's Intranet, but the ones that seemed exciting required skills or experience he did not have. The recruiter for the start-up promised him the chance to work on an exciting project with a guru who would act as a mentor and coach and he didn't have to tell his boss he was interviewing
Why couldn't an organizations guarantee internal candidates a new job periodically if they want one? The idea is to keep up the excitement and the freshness that comes with a bew opportunity, combined with the stability of the larger organization.
#2. Focus on continuous development.
Make sure employees have time for learning new skills. Make learning available in every imaginable way – formal or informal and with mentors and coaches. Education and development are the cheapest retention tools in your arsenal. Employees in startups are most likely way too busy working to have time for self-improvement. This is a BIG plus for the large organizations and you should be capitalizing on this right now.
#3. Help every employee build an internal social network.
The employee I talked to was clearly devoted to his fellow employees and felt a strong attachment to them. This was one thing that was keeping him from instantly accepting the other offer. We all know how powerful networks are and companies that actively promote employee interaction and teamwork have less discontent and less turnover than those that keep employees apart or at odds. Create more cross-functional teams and encourage collaboration. Set up work as much as possible in teams and even encourage competition between teams.
#4. And finally, offer flexibility in lots of ways
Offer a variety of benefits, flexible working hours, and the ability to work from anywhere. Not allowing employees to work from home or have flexible working hours is a sure way to increase turnover.
————————————————–
How to Reduce Employee Turnover. In the world of business, the high rate of employee turnover can be a significant problem. Economic research suggests that for some industries it can cost up to one-fifth of an employee's annual salary to…
Every employer knows that the best way to attract and retain top employees is to keep them happy. Here's how to do it — without a salary increase.
Want your star employees to absolutely love their work so they never leave? Great Place to Work's research clues us in with these 10 strategies.
About This Newsletter
Hand curated articles, videos, podcasts, and other media on the future of work, talent, recruitment, and learning. If you find this useful, please share on Twitter. You can always reach me at kwheeler@futureoftalent.org.
Follow me on Twitter @kwheeler. If you like this, you might like to read my other articles and visit www.futureoftalent.org for more ideas and white papers.
Contact me at kwheeler@futureoftalent.org if you'd like to inquire about having me speak at an event or to your team.
To subscribe, send your friends this link: http://newsletters.futureoftalent.org/
If you don't want these updates anymore, please unsubscribe here