Scenario Planning Would Have Helped
---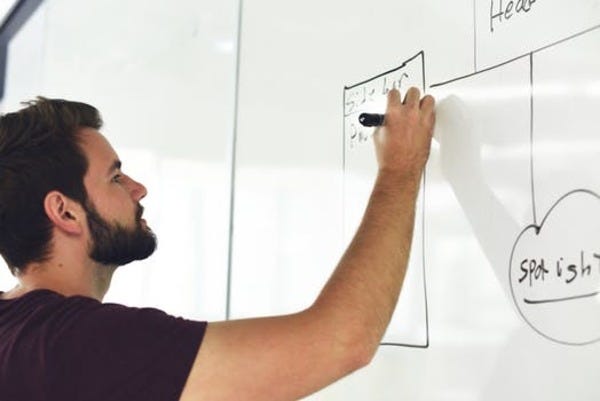 Scenario Planning Would Have Helped
Have you been scrambling to deal with the Coronavirus outbreak? Many recruiting organization have suddenly found themselves faced with having to do away with in-person recruitment activities and move to a virtual world. Without preparation, dealing with virtual assessment, interviewing and without even seeing someone in person is daunting and challenging.
Most recruiting functions has no or few virtual tools and little experience in using applications such as chatbots, video interviews, or online assessments.
Scenario planning could have helped them be prepared.
What is scenario planning?
Scenarios are carefully crafted stories about the future. They incorporate a variety of ideas about the role of technology, people, structure and process. They are not predictions but more like hypotheses about different possible futures and their risks and opportunities.
For example, a typical scenario could pose a question about the impact of the coronavirus on the world economy. The stories could range from it having a minimal impact with a low mortality and rapid decline to the opposite. Along with these hypotheses would be potential ways to react, communicate and control the impact. If the U.S. had done scenario planning for this current virus, we might not have the panic we currently have.
The main purpose of scenario planning is to facilitate decision making and to get prepared mentally with action plans for several plausible potential occurrences or scenarios..
How can it be used for Talent Acquisition?
To start, you might ask, what are the likely scenarios for recruiting over the next 10 years? Or what is likely to happen in our industry that will impact recruitment over the next 5-10 years? Any big question is good as long as it is future focused and will lead to some specific contingency plans.
Then you would create four unique scenarios based on an analysis of the trends and issues you see happening. Three of these should be what you think is most likely to potentially happen and one should be what is highly unlikely, maybe not even possible, in your thinking. This is called the Wild Card.
Shell, the organization that more or less invented scenario planning, created four scenarios before the oil crisis in the 1970s. Their wild card was that a oil would not remain plentiful and that OPEC would raise prices by reducing production. even though this was considered highly unlikely, it is exactly what happened. Shell was prepared because of their wild card scenario and within two years went from the eighth largest oil company to the second. Here is a more complete discussion of what Shell did.
Getting Started
But any organization or function, including recruiting, can use scenario planning. And whether your time frame is five years or two years, the exercise is a powerful way to plan for the future head on. Scenarios can be as forward looking as you want. Very briefly, you begin by assembling a diverse, cross-functional group of people. A typical group might include recently hired employees, HR generalists, recruiters, hiring managers, a finance person, and potentially even a candidate.
This group brainstorms, researches and lists the many trends and issues they face from demographics, to current policies, laws and regulations, industry trends, potential competition, current technology utilization, and so forth. From this list, they prioritize those they feel could have the greatest impact in the next 5-10 years. They are not predictions but ways to look at what might happen and plan for what you would do if they did occur.
Each scenario is created from this analysis and discussion. Each should be plausible futures that could happen and one should be a future that is highly unlikely - a total wildcard. If we had been doing scenarios for this recent virus we would have put the current pandemic and its subsequent impact on the global economy as the wildcard.
Given the uncertain impact of this virus, perhaps doing some scenario planning now would also be prudent.
Click here for a useful guide to scenario planning that is free.
We hope you all remain healthy and wiser from this unexpected challenge.
—————————————————–
A step by step guide to scenario planning, including identifying trends, creating a scenario planning template and developing a scenario.
About This Newsletter
Hand curated articles, videos, podcasts, and other media on the future of work, talent, recruitment, and learning. If you find this useful, please share on Twitter. You can always reach me at kwheeler@futureoftalent.org.
Follow me on Twitter @kwheeler. If you like this, you might like to read my other articles and visit www.futureoftalent.org for more ideas and white papers.
Contact me at kwheeler@futureoftalent.org if you'd like to inquire about having me speak at an event or to your team.
To subscribe, send your friends this link: http://newsletters.futureoftalent.org/
If you don't want these updates anymore, please unsubscribe here