College Recruiting & Internships Go Virtual
---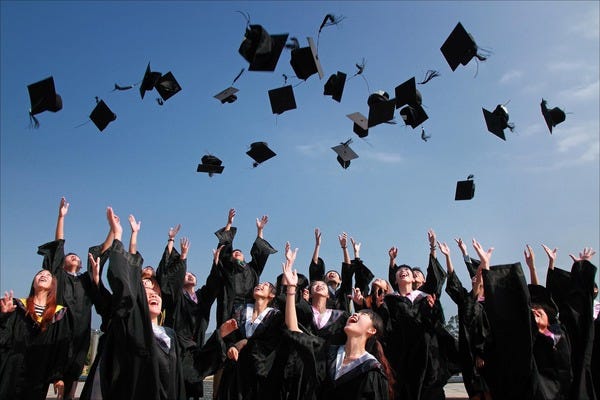 College Recruiting & Internships Go Virtual
These are VUCA - Volatile, Uncertain, Complex, and Ambiguous - times, indeed. The Coronavirus has disrupted lives, caused huge amounts of angst and fear, created complex questions that no one has the answers to, and has an outcome we cannot predict.
Colleges are trying to get virtual classes up and running and are struggling to figure out how to do testing and conduct graduations virtually. Professors are uncertain how to perform lab work and complete research activities that require physical contact. Music, dance and performing arts are almost at a standstill.
Students are not certain they will even graduate and, if they do, whether or not they will have jobs or internships.
Now is the opportunity for college recruiting, even more than professional recruitment, to breakout of face-to-face recruiting and fully embrace virtual recruiting.
There are a handful of benefits from physically going on campus to recruit: It is true that a good recruiter can address the individual concerns a student may have about the organization and it is also true that a presence on campus can help to build a recruiting brand and show your organization's commitment to college hiring.
Why NOT to Do On-Campus Recruiting
But, there are many more reasons not to have a college program built on campus visitation. The biggest and most obvious negative is cost and time. To travel to even a few campuses is expensive and consumes days or weeks of travel and time from work for both recruiters and any accompanying hiring managers.
The second negative is the limited reach these programs have. Even if your organization is willing to invest huge resources in a college program, you can only effectively go to a handful of campuses. This has led to the practice of defining "key" schools and of limiting involvement to only those schools. This limites diversity and leads to potential group think.
And finally, the third negative is that you can only reach a very small number of students no matter how big or good your program is. Some organizations spend hundreds of thousands of dollars for just 3-4 hires. I will just say straight out that there is no way to justify those kinds of programs.
The New World of College Recruiting
The first step in moving to a virtual recruitment model is rather than decide which schools are right for you, decide who the right students are. One of the major problems with the key school concept is the focus on the school and not on the students. Not all great schools, even the ones with the best programs, the largest endowments or the highest paid professors have the best graduates for your organization.
You need to define the competencies and experiences that you are looking for that correlate with success within your organization. Once you have this picture of what competencies they need to have to be successful, what candidates are attracted to, what they want in the job itself, you can begin to create a brand and an image for attracting and engaging them.
Marketing and Engagement Virtually
By using email, chatbots, social networks, live chats using Zoom or Google Hangouts, and by developing relationships virtually with professors, placement offices, and student associations you can reach a large number of students who have the majors and skills you are seeking.
The effort you spend here replaces the effort you normally spend choosing key schools and preparing materials that reach a handful of students – many of whom are not the ones you are looking for anyway.
The budget you would have spent on campus travel, entertainment, or other activities can be used to build a responsive chatbot, prepare online messages, create virtual projects for students, and create robust content on your career site.
Virtual Screening and Assessment
Once you have attracted the students your web site, you have the opportunity to provide them a tailored experience that will help them decide whether they want to work in your culture and whether they are interested or excited by what your company does or by what they could do. Assuming they are attracted to you, you can begin the process of assessment by encouraging them to take a screening test. There are a wide variety of these tests available, ranging from simulations and ability tests to standard personality tests.
Students have little problem with screening or assessment as long as they are given feedback and understand the basic reason why they are not going to be considered. Well written screens that are correlated with performance and success are both legal and incredibly useful in attracting the best. The best students – the "A" candidates – appreciate the opportunity to show you that they really do know their stuff and that they are good potential employees for your organization.
Virtual interviews and virtual job previres are also excellent ways to assess and engage students.
Offer Virtual Internships
Many organizations are designing virtual internships rather than have students face infection, incur the expense of travel, find accomodation, and figure out how to get to and from work. According to Wikipedia, the first virtual internship was put into practice at Columbia University in 2009.
Virtual internships are not for every type of function, but those where the bulk of work is writing, research, interviewing, recruiting, learning, designing, and so on virtual internships are practical and offer a great way to stay safe during this pandemic.
———————————————————-
Amongst other benefits, the convenience and cost-effectiveness of virtual job fairs make them a preference for employers.
Learn all about virtual internships and why you shouldn't count these opportunities out of your internship search.
When I attended out-of-state career fairs as a diversity recruiter, I did my very best to describe the culture, diversity, and energy of my organization for students who couldn't visit our company…
About This Newsletter
Hand curated articles, videos, podcasts, and other media on the future of work, talent, recruitment, and learning. If you find this useful, please share on Twitter. You can always reach me at kwheeler@futureoftalent.org.
Follow me on Twitter @kwheeler. If you like this, you might like to read my other articles and visit www.futureoftalent.org for more ideas and white papers.
Contact me at kwheeler@futureoftalent.org if you'd like to inquire about having me speak at an event or to your team.
To subscribe, send your friends this link: http://newsletters.futureoftalent.org/
If you don't want these updates anymore, please unsubscribe here