What We Know About The Future of Work & Recruiting
---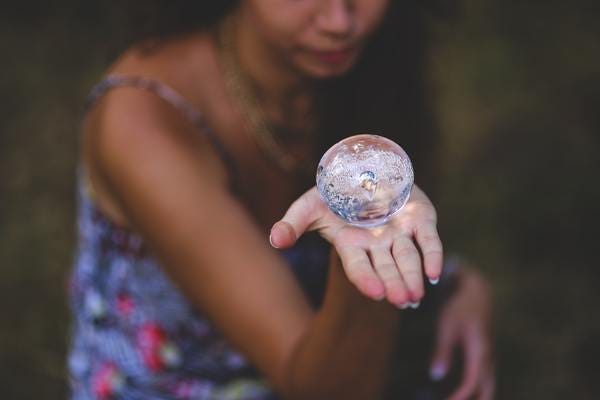 What We Know About The Future of Work & Recruiting
Rahm Emanuel once said, "You never want a serious crisis to go to waste." The coronavirus has presented us with the opportunity to reinvent ourselves and implement things we have thought about doing or wanted to do, but needed a catalyst to start. Work, recruiting, and the workforce are all going to change.
I have written about what we know or I strongly believe work and recruiting will look like as we cope with this pandemic. Assuming a vaccine is at least a year from being available, and even then probably not universally, how we work and how we live will have to change. I would appreciate any of your comments or thoughts, as well.
Work
#1. Mostly remote and virtual with perhaps an occasional get together with 3-10 fellow employees wearing masks and practicing as much social distancing as they can.
#2. Constant testing of employees for the virus along with regular temperature scans and other checks for symptoms. No one allowed at work with a cold, fever, or other infectious disease.
#3. For the people who must physically be at work, or for the times when you need to meet, new offices and other procedures as described below.
#4. Offices reimagined with walls and doors or, at least, plexiglass partitions between each workstation.
#5. More use of touchless entry systems, RFID enabled ID badges or facial recognition technology that automatically open doors, activate lighting, and log you into computers. More use of voice-to-text to avoid using keyboards in public areas.
#6. Automated cafeterias with touchless ID systems to dispense pre-made food and beverages. If there is cooked-to-order food, the chefs will be behind plexiglass partitions and will communicate via speakers. Cafeterias will have fewer tables, if any, and widely spaced. Seating for only 3-4 per table and also widely spaced or divided with partitions. Disposable cutlery, plates, and cups.
#7. The almost end of business travel. Over 70% of business travel will cease altogether. Virtual reality (VR) will help bridge the gap. Only a handful of business people will travel and then only for significant meetings or for the inspection of a factory or the introduction of a product prototype where VR is not adequate.
#8. Office buildings will be albatrosses for many firms as they will be mostly empty. Perhaps they can be repurposed and divided into safe areas for use as meeting spaces. This will cause tax and revenue issues for many cities and will impact many restaurants and businesses that rely on office workers for income.
#9. Remodeling of homes to include an office equipped with high speed Internet and state-of-the-art video cameras and recording equipment. Architects and developers will devise clever ways to convert existing space to quiet offices. Granny units may become office spaces, instead.
#10. New organizational structures will accelerate. We may see many fewer managers as people working remotely probably don't need them. Tasks matched to specific skills will be the norm versus sets of tasks assigned to one indivudal. Organizations will be smaller, flatter, and far more agile than they have been. Lots of administrative overhead will disappear.
Recruiting
#1. Dramatically less recruiting in general as organizations adjust to a virtual working style by employing far fewer permanent employees. Remote workforces will be made up of temporary, part-time, or contracted labor that provides flexibility and in-depth skills when needed.
#2. Far fewer recruiters as hiring changes to be more automated and augmented with RPO and agencies. Retained recruiters will need superior skills in influencing, communication, and coaching.
#3. Geographic location will matter much less for workers who can work remotely. This means an expansion to a truly global workforce tied together virtually through technology. This means development of new compensation and pay systems, a definition of benefits and other usual perks of employment.
#4. Internal mobility. Rather than hire new people there will more focus on using existing staff in different or multiple roles. Part of a agile strategy is for people to take on more than one role and develop new skills as needed. This reduces the need for more external hiring.
#5. No face-to-face interviews. Most screening and assessment will be automated using online Virtual Job Tryouts, video interviewing, simulations, and gaming. Virtual reality (whose development and adoption will be accelerated) may also replace the face-to-face interview. Personality testing will be augmented with passive tools that use Facebook, Twitter, or LinkedIn to determine a person's personality, emotions, and engagement.
#6. Engagement from the first contact will be largely through chatbots or their equivalent augmented with CRM tools and perhaps live chat with a hiring manager or recruiter.
#7. Background screening will be completely automated and will include 180 degree feedback tools and other ways to gather information on ability, skills, and potential. Existing tools that do this will see new growth and acceptance.
#8. All hiring, onboarding, and administrative work will either be automated or augmented with technology and done virtually.
#9. New ways of organization recruiting. No more coordinators, far fewer managers or leads, more distributed recruiting and more competition; maybe letting 2-3 people work the same requisition and see who fills it first. Flatter, smaller, and more agile able to respond quickly by using an array of recruiters located everywhere and with varied skills.
———————————————————
Companies are likely to be more accepting of employee requests to work from home, and some could even make entire operations remote, writes Alexander Alonso, the Society for Human Resource Management's (SHRM's) chief knowledge officer.
If we can defeat this virus, we can also respond to its call to action: that we no longer ignore the inequities laid bare by this pandemic or lose the gains we have made in reducing our carbon emissions in during this pause
The coronavirus has upended the lives of millions of Americans. CNBC Make It talked to experts to find out how the future of work has been impacted by Covid-19.
Three ways to shift work, talent, and resources to where they're needed most.
About This Newletter
Hand curated articles, videos, podcasts, and other media on the future of work, talent, recruitment, and learning. If you find this useful, please share on Twitter. You can always reach me at kwheeler@futureoftalent.org.
Follow me on Twitter @kwheeler. If you like this, you might like to read my other articles and visit www.futureoftalent.org for more ideas and white papers.
Contact me at kwheeler@futureoftalent.org if you'd like to inquire about having me speak at an event or to your team.
To subscribe, send your friends this link: http://newsletters.futureoftalent.org/
If you don't want these updates anymore, please unsubscribe here.