What Will Tomorrow's Recruitment Look Like?
---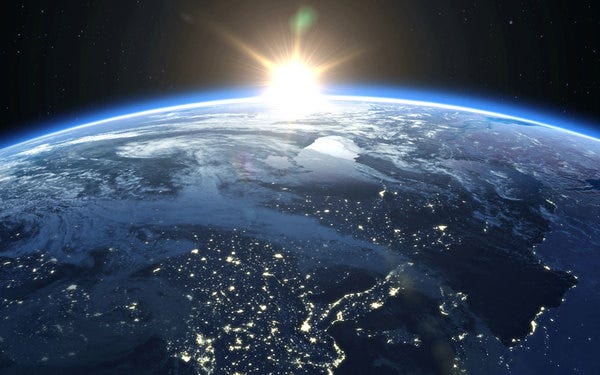 What Will Tomorrow's Recruitment Look Like?
The Coronavirus dominates our lives, economics look grim, hiring is at a standstill and budgets are frozen. What we need now is a perspective on the future of recruitment. As some said, "When things are good, they are never as good as they seem. And, when things are bad, they are never as bad as they seem."
We should use this pause to rethink what recruiting should look like given the changing workforce, economics, demographics, and the rise and sophistication of technology.
We will emerge from this. I am not sure when, of course, but within a few years we will be once again in some way matching the skills people have to the needs organizations have. It just will not look like it does today.
And it is up to us to define this future.
Be Strategically Bold
We need to rethink what recruiting is about. For decades, finding people and assessing their capabilities was a challenge. Today technology has reduced that challenge and made it much easier. Given the trajectory of artificial intelligence it won't be long before much of what we do on a day-to-day basis is largely automated. So what do we do after that?
The first step is to envision a tomorrow where your work is completely different. Little to no searching for candidates, little to no interviewing, no more paperwork. Imagine a world where requisitions are created and improved by software, compensation decisions are guided by automated tools, where skills are more important that pedigree, where hiring recommendations are made on data, and where all types of people whether part-time, freelance, contractors or permanent are all part of the talent equation.
With this in mind, your work becomes one of doing what automated tools cannot do well. Some of those elements include judging the effectiveness of the automated recommendations, influencing both the candidate and the hiring manager, building relationships, communicating candidly, and enlarging the sphere that we work in to include training and development, internal mobility, and embracing the contingent workforce.
It should also include working with HR to eliminate restrictive internal mobility practices and change manager's thinking about letting people leave for new opportunities.
And, it will include being knowledgeable enough about Ai>i and machine learning to communicate with vendors to improve their tools and tweak the algorithms.
Envision a New Workforce
It is likely the workforce will be made up of a mix of full-time, permanent employees as well as contractors, part-time workers, and freelancers. The most realistic prediction is that the workforce will be smaller, more transitory, virtual, and organizations will need to focus on skills over personalities or pedigrees.
The really best recruiting and talent leaders will sit down with management and have open discussions about the workforce of the future. Every recession is an opportunity to recalibrate and learn. We may not be able to decide on what skills and competencies will be needed as we emerge from this pandemic, but we can put in place an agile strategy that uses technology and external partners to broaden our capabilities.
Collaborate and Learn
Collaborate and learn from your peers and from experts in the field. This is a golden opportunity to attend webinars, catch up on the blogs you have wanted to read but didn't have time to, and chat virtually with friends and colleagues. Ask what they are experiencing, what they are doing to use this gift of time wisely, and what tools and practices they are considering. I have always found this kind of networking to be one of the best ways to learn about emerging trends and to get a calibration on where others are.
Everything you hear and learn can be used as part of your strategic planning process. You can get these colleagues to demonstrate what they have done and you can even experiment with many of the technologies for free or for a small amount of money. One of the best things about the past few years is the breadth and depth of recruiting software. Now is the time for demos and exploration so that you are ready to implement when needed.
Focus on Candidate Engagement
The final step in your plan for the future is to carefully, authentically and regularly communicate with all the best candidates you have. Experiment with anything that might engage and stimulate the many potential candidates you should already have in your talent pools. If you neglect them or just tell them that there are no openings now, you lose a resource that you have spent lots of time and money finding and developing. Better to be honest with them, let them know exactly what your situation is and keep them updated regularly. Invite the best ones to join you in a monthly phone call update (just like your financial people do for the analysts) or hold a quarterly webinar. Anything you do to maintain the connection with your candidates will pay itself back when times get better.
Eventually, we will conquer the Coronavirus, economies will recover and the emerging world will be different and more challenging than ever. Use this precious resource of extra time wisely and well to frame the future you want.
Related & Interesting Links
One cannot deny that recruiting top industry talent has become a corporate necessity in today's age. The increasing pressure on employers to attract and hire
It's time to unlock the hidden potential of the business processes at the heart of your organization. Find out more about the benefits of automating business processes, and how doing so builds value and savings for your business.
By streamlining some aspects of the recruiting workflow, experts predict recruitment automation will change recruiting in three major ways.
Three ways to shift work, talent, and resources to where they're needed most.
The last decade has seen widespread "degree inflation." But a growing movement rebukes culture that exalts a bachelor's as gold standard for upward mobility
For those interested in learning more about algorithms, this is a good place to start.
An introduction to algorithm for beginners, to show them that algorithms are not as scary as people think. Learn the secrets to effectively master them.
About This Newsletter
Hand curated articles, videos, podcasts, and other media on the future of work, talent, recruitment, and learning. If you find this useful, please share on Twitter. You can always reach me at kwheeler@futureoftalent.org.
Follow me on Twitter @kwheeler. If you like this, you might like to read my other articles and visit www.futureoftalent.org for more ideas and white papers.
Contact me at kwheeler@futureoftalent.org if you'd like to inquire about having me speak at an event or to your team.
If you don't want these updates anymore, please unsubscribe here.