Future of Talent Institute Weekly - Issue #21
---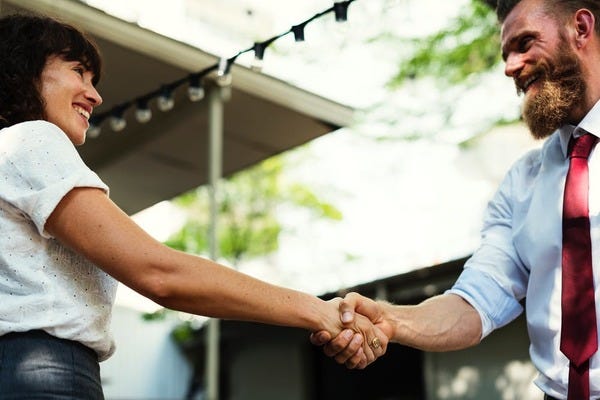 The Value of Onboarding New Employees Effectively
I remember showing up for my first corporate job early one summer morning. When I presented myself to the security guard, he made a phone call to the person who had hired me, but no one answered. We waited a while, and he tried again. Eventually, someone answered and tracked down my manager. He only then that he had hired me two weeks before. You can imagine how valued I felt. Not an auspicious beginning, but one commonly reported by new hires.
How frequently do we disrespect those we have hired due to work overload or time constraints? How often does the hiring manager or the new hire lose enthusiasm after a few days. What impact does this have on turnover or engagement or employee satisfaction?
Once you have made an offer and it has been accepted, the chance that the person will show up on the scheduled start date can be startlingly low. According to a recent survey by Robert Half as many as 28% may not appear on their scheduled start date.
Staying in touch with a new hire continuously after they have accepted an offer can significantly increase commitment. Glassdoor has found that improving onboarding can increase retention by as much as 82%. It is much more difficult not to show up when you have had conversations and opportunities to interact with your new manager and teammates.
Good pre-boarding practices can decrease ghosting and improve candidate and hiring manager satisfaction. These articles below offer tips and ideas on how to pre-board well, improve early productivity, and reduce turnover.
———————————
These 10 employee onboarding statistics will help you build a stronger employee experience program in 2019.
Great list of things to do and not do as well as some useful stats.
Steps you can take to minimize new hires not showing up on their start day.
Check out the top onboarding programs from Twitter, Buffer, Linkedin, Zappos, and Facebook that go beyond admin to deliver a great new employee experience.
How employers handle the first few days and months of a new employee's experience through the onboarding process is crucial to ensuring high retention.
Have you ever had a candidate back out after accepting a job offer? This infographic shows how often this is happening and the reasons why.
Take a Short Survey
We are putting together a picture of what recruiters and HR professionals think about some common recruiting practices and assumptions. This short survey poses some of these and asks for your opinion. It takes less than 7 minutes to complete. We will share the results here and on our website soon. Take the survey by clicking here.
About This Newsletter
Hand curated articles, videos, podcasts, and other media on the future of work, talent, recruitment, and learning. If you find this useful, please share on Twitter. You can always reach me at kwheeler@futureoftalent.org.